If you are looking for things to do with your children in Surrey and its neighbouring counties this coming weekend, we have a great range of family friendly events to choose from.
Do check the full calendar to plan ahead.
All week. The FREE 30 Days Wild Nature Challenge is on! Do something 'wild' every day in June and then post on social media or blog about it. Get your family inspired about the great outdoors.
Little ones will love the RHS Wisley's In the Night Garden trail. Join Iggle Piggle on a magical adventure around the garden with an imaginative play trail for children aged 1 to 4 years.
The Grand Salad at Ham House runs all week. Visit this living salad exhibited in the bountiful kitchen gardens this summer.
Monday. Buggyfit at Polesden Lacey is calling you today! This post natal exercise program aims to help strengthen and stabilise the post pregnancy body, specifically targeting those weaker muscles. Classes vary each week to always keep exercises interesting and fun in the fabulous fresh air and beautiful grounds of Polesden Lacey. Also runs on Thursday.
Tuesday. Buggyfit at Denbies runs this morning and also on Friday morning. For something a bit different try one of the Cellar Tours at Hatchlands Park. Put on your hard hat, pick up a lantern and explore previously unseen places down below.
Wednesday. Take a slower approach to life today, with Wharf to Mill by boat at Shalford Mill. You will leave from Dapdune Wharf via St Catherine's, and then walk across the boardwalk uphill to the mill for a tour and a picnic. Return boat trip to Dapdune.
If you fancy a show with the little ones, grab your tickets for 'The Scarecrow Wedding' at GLive, an adaptation of Julia Donaldson & Axel Scheffler's new bestselling book. Also for the young ones, the Teddy Bears' Picnic at Claremont Landscape Gardens will delight. Remember to bring a picnic as well as your teddy!
Thursday. If you are feeling active, Buggyfit at Polesden Lacey is also running today. Later on, the Evening Wildlife Wander in Ockham introduces you to the world of nightjars, glow worms and bats.
Friday. Buggyfit at Denbies takes place today. Exploring Winkworth Arboretum gives you the chance to get a guided walk around the arboretum.
Wild Tots at Nower Wood gives little ones the chance to be creative in the woods, hunt minibeasts and play woodland games.
All weekend. Wow, we're now into July! Running throughout July, the Alison Catchlove Sculpture Exhibition at RHS Wisley can be viewed throughout the summer.
Also running from now throughout the summer, the Discovering Dinosaurs Exhibition at Haslemere Museum. Find out more about the fascinating world of dinosaurs with lots of fun facts all about these amazing prehistoric animals. There will be lots of interactive enjoyment too including dress up, puzzles and much more!
Polesdenopoly at Polesden Lacey also kicks off today. Get silly with your family and get rich quick playing our giant board game throughout the gardens and grounds during the summer holidays.
The Model Steam Rally & Exhibition in Guildford is on this weekend and is a must visit for rail enthusiasts.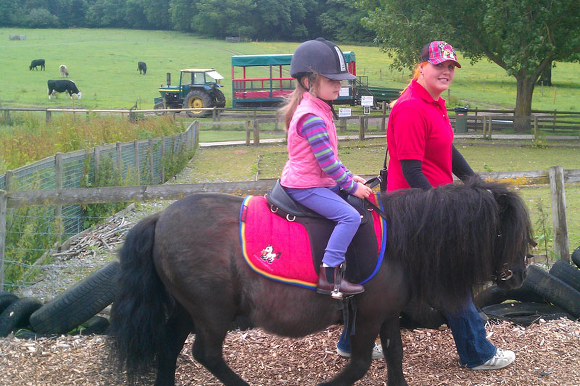 Saturday. Godalming Food Festival promises an array of edible goodies as well as street food, live music and entertainment. A great day out for all the family.
There are a variety of Saturday morning clubs on today. Toddlers' Saturday at Surrey Heath Museum welcomes under 5's to a FREE drop-in arts and crafts session, with today's theme being Flags. Weather Vane at Haslemere Museum enables you to design a weather vane and then transform it into reality to take home.
The Saturday Science Club: Marvellous Machines is aimed at slightly older children and explores the many uses of gears and levers with interactive examples and build a mechanical toy using cams. Booking essential. Children's Art Activities at Ham House are also taking place. 15 Minutes of Fun at Chertsey Museum is FREE and runs in the afternoon.
Sunday. The Cranleigh Show is on today. Meet farm animals from Shire horses to chickens, from prize cattle to sheep. Watch ferret racing, admire working sheepdogs, try country sports and buy country crafts. Gatton Country Fair provides a great day out for all the family with children's activities, a fun dog show and much more.
For something different, pop down to Polish Day at The Rural Life Centre. Spend a day learning about Surrey and Britain's Polish community history. There will be Polish dancing, displays and themed talks plus the chance to enjoy some Polish food and beer.
Or for the motor mad, Motorcycle Day at Brooklands Museum has it covered. From historic bikes, to today's super machines, it's all here today.
No space to be messy at home? Try The Make Space at Watts Gallery where families can explore different kinds of materials and making each week, from printmaking to painting and sewing to sculpture.
Pony Magic at Hatchlands Park allows young children (2-11) to experience a short and very safe pony ride.
Also out and about today, the Open Day on Great Cockrow Railway is perfect for train enthusiasts. On a similar theme why not visit Frimley Lodge Miniature Railway or Open Day at Malden Miniature Railway.
If you feel like kicking back and enjoying some relaxing music, Lazy Jazz Afternoon at Claremont or Lazy Jazz Sundays at Polesden Lacey could be just the thing.
A bit of a mixed week ahead weather-wise, so fingers crossed for those sports days. Whatever you end up doing, have a great week.