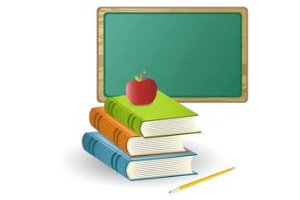 Whether to get your child some private tuition is a question that a lot of parents face with at least one of their children during their academic life.
Private tuition can be expensive, but most parents are willing to invest if it means their child gets the extra little bit of help they need.
So, the first question has to be "How do I know if my child needs extra tuition?"
· Find out from your child's teacher how they are doing at school. They will hopefully tell you if your child could benefit from tuition.
· If your child is about to sit SATs, the 11+ or GCSEs, then this may be the time to seek extra tuition in exam techniques and processes.
· If your child has been ill or been away from school for a long time, extra tuition will help them catch up.
· If you feel your child is being held back at school and needs more challenges, extra tuition can provide more stimulation.
· If you feel that your child lacks confidence or independence, tuition may help them reach their full potential.
Primary school teacher and mum-of-two Jacqui Pote, from Surrey, said: "The advantage is that it gives your child one on one. Children may have been listening in school but may not have grasped the concept.
"It is a good idea for giving them more confidence, but not if it is just because you want your child to do better, because that is just putting them under too much pressure.
"I think it should be in conjunction with what the teacher is doing. My advice would be to book an appointment with the teacher and see what they think and keep them included in it. It is no good doing something completely different to what they are doing at school.
"Every child is different and every child learns at a different rate, so tuition is good if a child needs extra time to go over it again. It can be a brilliant support."
She said it can be just as beneficial for the parents to go over the work with their children at home, but only if the parents have the confidence.
"If you feel confident enough, there is enough publication out there and enough books. But what you should not do is say 'when I was at school, we did it like this' because that will just confuse. The problem tends to be that children will not do the work for their own parents and will just stamp their feet."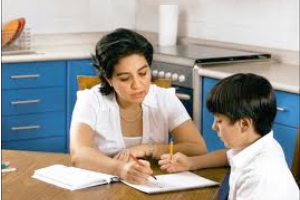 Resources such as The Reading Chest, a rental service specializing in books for children 4 to 9 years, can really help parents to step in and support their children's learning. Parents simply sign up online, choose the books according to the child's reading band and wait for the books to be delivered by post. You can keep the books for however long it takes your child to read them.
Polly, from Woking, has been using this service for the past couple of months.
"It's great because we can really supplement the children's reading, especially during the school holidays, without having to go out and buy the books. We are guaranteed to get the sort of books we need, unlike at the library, and my children are so excited when they receive their next set of books through the post.
"The books sent so far have been a balance of fiction and non-fiction (you can choose one or the other, or both). I've found that some of the non-fiction books have broadened the children's horizons as they aren't always something they would choose if left to their own devices."
More information about Reading Chest can be found at www.readingchest.co.uk.
If you do decide that you wish to take the extra tuition route, you should ensure that:
· The tutors you use are qualified and their background should be fully checked.
· Staff to pupil ratios should be kept as low as possible to ensure that you get value for money.
Below is a small selection of tutors in Surrey tutoring in standard school subjects.
Education Plus www.educationplus.org.uk
31 Weyside Road, Guildford, Surrey. GU1 1HZ - 01483 572707
Explore Learning www.explorelearning.org.uk/farnham
Water Lane, Farnham, Surrey GU9 9NJ - 01252 727 673
Fleet Tutors www.fleet-tutors.co.uk
Centres in Camberley, Guildford, Farnham, Esher, Reigate, Redhill and Woking - 0845 644 5452
Headstart Personal Tuition www.headstart-tuition.co.uk
Tuition all over Surrey - 01483 208669
Kumon Study Centres www.kumon.co.uk
Centres all over Surrey - 0800 854 714
MagiKats Workshops www.magikats.co.uk
4 Carlton Yard, Farnham - 0844 870 9896
Methodist Church Hall, Bushy Hill Drive, Guildford - 01252 713 073
Broadwater Park Community Centre, Summers Rd, Farncombe - 01252 713 073
Southern Tutors www.southerntutors.co.uk
Tuition available across Surrey – 01372 723947 or 07986 564651
This email address is being protected from spambots. You need JavaScript enabled to view it.