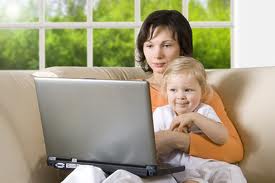 The Independent reports: New mothers are using the internet to take the place of distant families, according to new research.
The breakdown of the traditional support patterns of family and friends has made women increasingly reliant on social networking sites such as Mumsnet and Net-mums for advice, according to the National Childbirth Trust (NCT).
The research has revealed that a third of young mums now live 40 miles from parents and siblings when they give birth to their first child with one in four admitting they don't know any other parents in their area.