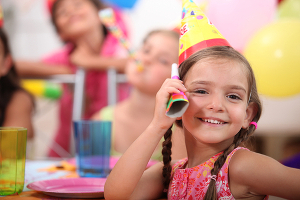 We hope you've discovered our birthday party section by now. We think it's a great resource and one of the only places in Surrey where you can find all the children's party services in one place; sorry to blow our own party trumpet!
There's everything from party bag providers to themed party organisers, from cake makers to venues for hire. The section is split up into sections, so hopefully you will find it easy to use. You might even be able to organise the entire event from the comfort of your sofa.
So, if you don't fancy dressing up as a clown and filling your house with screaming, excited children and hundreds and thousands of hundreds and thousands, why not head to our party section for some options. You can even read reviews from other parents about many of the services listed. We've picked out a few here:
If you are looking for a party venue you can choose from a large selection of village halls.
Reader Joanne Mcgowan says of East Horsley Village Hall: "Great venue with several rooms available to hire depending on size of party. Lots of parking and nice playground and playing field next door."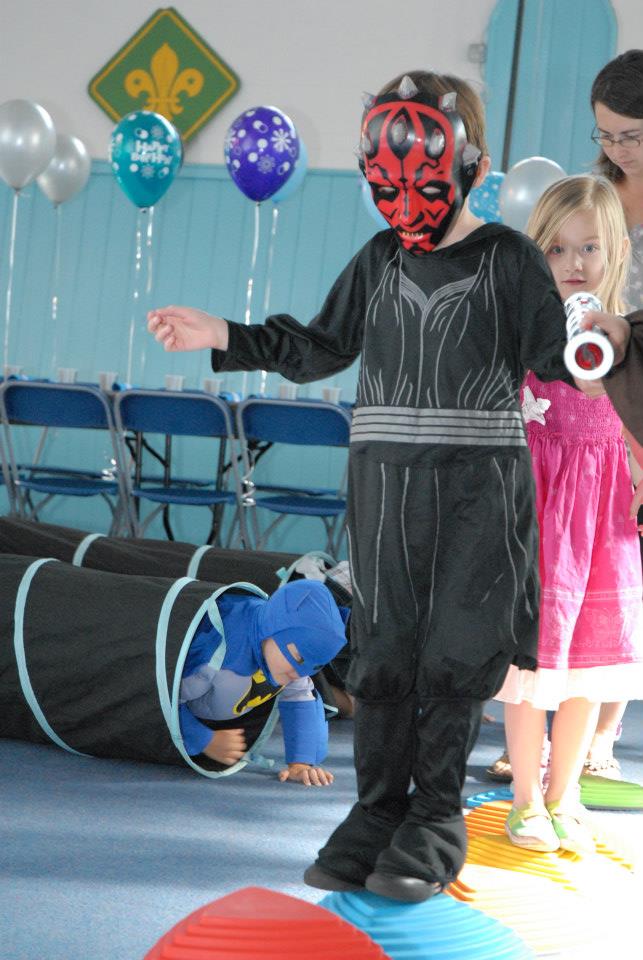 Worplesdon Memorial Hall has been reviewed by Cectai, who says: "Good location, with lots of parking. It's also got its own outside playground. Like the idea of a big hall, then it also has a smaller room linking to it. Can either serve food in there, or use it as a place for the waiting parents to sit and chat."
You can have a children's party in almost any style you can think of these days. Our party entertainment section includes:
Clowns

Magicians

Craft parties

Sports (everything from football to archery)

Science parties

Face painters

Music and discos

Parties for babies and preschoolers

Themes (such as princesses and cheerleaders)
Act One Parties (pictured) provides performance, adventure and craft-themed parties for two to 11-year-olds and has been reviewed by two parents.
AlexBea says: Joanne was brilliant. She took control of the entire party, welcomed the children, provided activities before getting into full swing with imaginative and themed party games, activities and prizes. She came in costume in line with our chosen theme and kept amazing control of 30 (sometimes unruly) five-year-olds."
If you like a good old-fashioned magician, David and Katie have been given good reviews by two parents as well.
Maria says: "From the moment they walked in, David and Katie were brilliant with the kids and adults alike. They were not only very funny and had all the children laughing out loud, they were also very helpful."
Bouncy castles are always a popular idea for birthday parties and can be hired for indoor or outdoor use. There are lots of suppliers to choose from.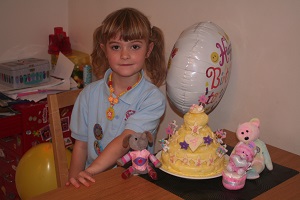 Boing Bouncy Castles has been reviewed by Adele, who says: "Very efficient with no hitches at all.

"Great guide on their website of which halls in the area can fit bouncy castles in and which of Boing's castles fit into each specific hall."
If you don't want to stage your own version of The Great British Bake Off (or you've just run out of time) there are lots of birthday cake suppliers in Surrey. With cupcakes becoming an increasingly popular choice, Butter and Cream Cakes has been reviewed by Ruth, who says: "I used Butter and Cream cupcakes instead of a birthday cake for my daughter's birthday party. Not only did they look super pretty (masses of pink icing, sprinkles, sweeties and flakes!) they tasted delicious too. Also great for a party as there is no need to cut up a cake, they can simply be handed out with the party bags at the end."
This really is just the icing on the cake (do you see what we did there!) and there are LOADS more children's party services listed in our dedicated party section, so please pop over there.
Also find out what happened when one Surrey Mummy decided to go it alone on birthday party day! Read more...
Enjoy the party!