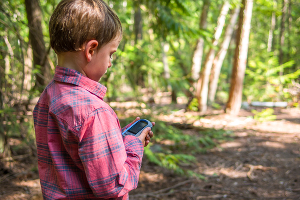 If your children love treasure hunts, running around outside and collecting things, geocaching could be your perfect family hobby.
Geocaching is a high tech outdoor game based on the thrill of searching and finding using GPS.
It basically involves getting out in the countryside, rummaging around under trees and bushes and wandering around with your phone out barking orders such as: "25metres, 20 metres ....10, 5 3 we are on it!! Where is it?"
All you need is a GPS enabled phone or device and you are away! Download a geocaching app, get the phone to find you and it then shows you all the geocaches in the area!
The basic idea is that you follow the directions, search for the "treasure" and then if you take something from the hiding place, you are expected to leave something of equal value. Items tend to be things like rubbers, pencils, shoe horns and toy cars, so great for kids.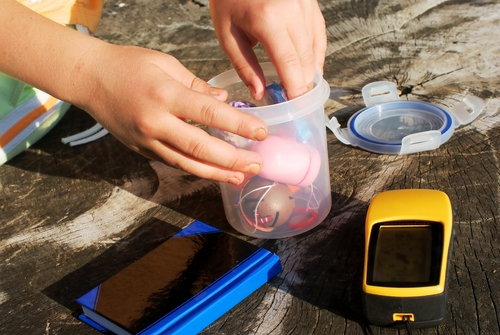 Geocaches can be hidden anywhere; apparently there are some hidden in Guildford town centre itself!
Still confused? Surrey Mummy Maria and her family tried one out for you so here's how they got on:
"Our friends, who by our standards are quite simply experts at geocaching, devised a little route for us up in the beautiful Surrey Hills. Out came the phone and we were off finding out first geocache.
"We followed bridal paths and footpaths till we got the vicinity of the geocache. We then ploughed our way through scrub, brambles and a few sticky puddles of mud before finding our first treasure under a tree. I was very surprised that this thing that sounds like some sort of time capsule was actually a simple plastic box, I think perhaps left from someone's takeaway. However inside there was a little log to fill in your log name (which you make up when you register with geocaching) and the date to say when you found it.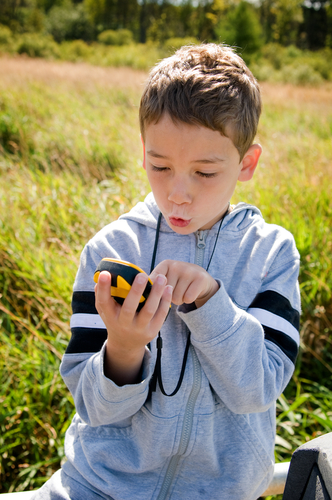 "The geocaches contain all sorts of little gems. You are also then expected to leave something new as a gift for the next geocache team. The kids thought this was the best bit as it was like finding treasure and then hiding it again. I immediately thought this would be a fab way to get rid of all those wonderful party bag gifts that us mums seem to acquire!
"Geocaches come in different sizes. All the ones we found were medium sized, but we did try looking for a micro one which are apparently the size of a camera film case. You can also get bigger ones too!
"All are logged on the geocaching website and you log on using your app.
"The thing I really like about geocaching is that these things can be anywhere, not just in the middle of the countryside. I can see this as a way of bribing the kids into buying shoes, for example, or getting their haircut. Anyone can also set up their own geocache, which might be good fun."
Useful websites:
http://www.geocaching.com/guide/default.aspx
http://www.geocachetrails.com/tag/surrey
http://www.geocachetourist.com/elmbridge-surrey/
http://www.nationaltrust.org.uk/article-1356393316965/
Have fun out there. We'd love to read about your geocaching adventures on our chit-chat forum.