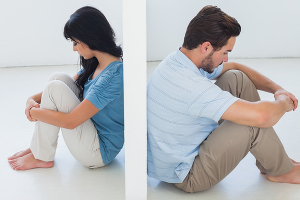 Unmarried couples with children are the fastest growing type of family, yet many people are unaware of their lack of legal rights in this type of relationship.
Common law marriage is actually an urban myth; there is no such thing, even if an unmarried couple have been living together for many years.
This misunderstanding can lead to financial hardship and distress if the relationship breaks down.
In the first of a series of legal columns aimed at helping families, solicitors Dale & Newbery hopes to dispel the harmful myth of common law marriage and set matters straight.
Unmarried couples do not have the same rights as married couples, especially when their relationships fail. This means they cannot make the same type of claims against their ex-partner in relation to spousal-type-maintenance, lump sums, properties and pensions, as spouses can.
This can cause significant unfairness, particularly if only one party owns the family home. This is because upon separation, there are no guarantees the other party will be entitled to any of the equity in the property, even if they have lived in it for years.
There can also be unfairness where a property is jointly owned, but after separation only one party stays in the property and pays the mortgage. This is because the party that left could return years later and demand their share of the property, with no guarantee the party who has been paying the mortgage is entitled to a bigger share of the equity, despite their extra financial contribution.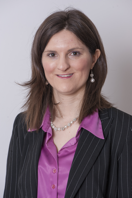 Individuals who stay at home and look after children whilst their partner goes to work can be particularly vulnerable upon separation as they can leave the relationship in a worse financial position than their partner, who has been working and earning a full-time salary.
The good news is that steps can be taken before separation to try to ensure a fair outcome should the worst happen. This can include making sure proper legal documents are drawn up by a solicitor clarifying who owns property and what should happen if the relationship breaks down.
It is also important to see a solicitor once a relationship ends so you can understand what your options are and protect yourself going forward.
Solicitors Dale & Newbery are happy to talk through any family law matter and offer a free initial 30-minute consultation. We are also open on Saturdays. Just contact http://www.dnlaw.co.uk or telephone 01784 464491.
Katie Armitage, family law specialist at Staines based solicitors Dale & Newbery. Katie Armitage is a member of the Law Society's Family Law Accrediation Scheme and also a member of the Family Law solicitors' group, Resolution.
THIS IS A PROMOTIONAL FEATURE WRITTEN BY SOLICITORS DALE & NEWBERY