For parents of pre-schoolers or children in year 6, a confusing and stressful process is about to begin - choosing a school.
Where on earth do you start? What should you be looking for? How do you know you are going to make the right decisions for your child?
Every child and every family's circumstances will be different of course, but we've picked the brains of a headteacher who has worked in both the state and indpendent sector to get some tips on how to clarify your priorities and work out what you are looking for.
Kay Goldsworthy, Headmistress at St Ives independent school in Haslemere, gives her thoughts and advice:
"I know that finding the right school for your child is one of the most important decisions that you will make as a parent. There are a lot of factors to consider, some are practical, some emotional but all are entirely personal and focused on ensuring that your child receives the best possible education."
Location
"The school run will be a trip that you will make up to twice a day, five days a week for what seems like forever, so it needs to be a journey that works for you. Think about whether you want to walk/bike to school or whether you are happy to drive. If driving is the only option, you'll need to take into account what the journey will be like and how that will impact on your family schedule. When considering schools that are a bit further away, work out in advance how far you are realistically prepared to travel and find out if there are any school run groups or travel options offered by the school. Finally, don't forget to enquire about wrap around care options to see if they might fit your schedule better."
School size
"Another factor to consider is the teacher-to-pupil ratio and the focus your child needs. Will the staff have the time to get to know you and your child, understand how they learn and work with them in a tailored way? Smaller schools have the time and capacity to focus on the individual pupil but larger schools often have the benefit of additional facilities and a greater social pool that can help with broad social development. Of course, there is a balance to be struck and the right environment will depend heavily on your child and their age and stage. You will know best what they need in a school."
Teachers
"The quality of your child's education relies heavily on the skills and performance of the teaching staff. When considering a school, find out whether the teachers are qualified to specialise in their subject - not all teachers are in the independent sector. The benefit of specialist teachers is that they can take learning beyond the curriculum and share their passion for their chosen subject with their class."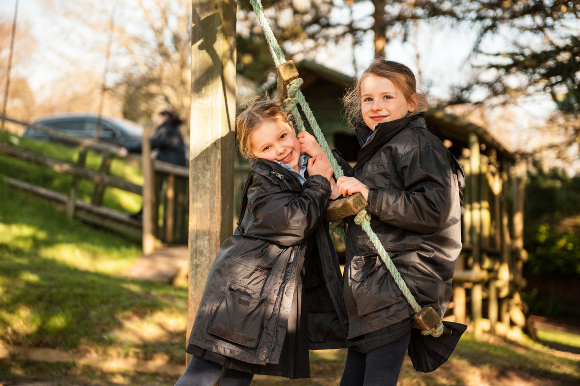 Curriculum
"Independent schools will inevitably have more freedom than others to tailor their approach to the national curriculum, allowing them to use alternative teaching methods and offer a greater balance of subjects. A well-rounded education has proven to be beneficial to a child's overall learning and development and gives pupils an advantage when approaching secondary education. To develop each child's particular talents and skills, it is essential to prioritise creative courses such as art, music and drama equally with the core subjects like English and maths.
"A well-rounded education should also heavily feature extra-curricular activities that complement core learning. Sport and additional activities are known to help develop confidence, team work, leadership and social skills that are vital for later life. Ask whether the pupils get the opportunity to participate in sports clubs outside of their PE lessons? What range is on offer, how much of a focus is sport in the school schedule and what facilities are readily available?"
Exam preparation
"Your child's secondary education may seem like a long way off when they are only just starting their school career. However, you do need to consider what secondary/senior schools your school is preparing the pupils for. Find out about the range of feeder destinations and their results. Does the school prepare its pupils for scholarships? What success rate does the school have in getting pupils into their first choice of secondary school? When choosing your infant and junior schools, it's key to make sure that you are thinking ahead and considering schools that will open doors for your child rather than close them.
"Choosing a school can feel a bit like buying a house, it needs to be a comfortable fit for you and your family and meet a number of different criteria. As such, it is important to view the school first hand, make sure that you take the time to walk around the school grounds, talk to the teachers and get a real feel for the atmosphere. You'll know the right school for your child when you find it. Good luck."
Key dates:
Children who will reach age 11 between 1 September 2017 and 31 August 2018 will be due to start secondary school in September 2018. Applications must be submitted by October 31 2017.
For children born between 1 September 2013 and 31 August 2014 or those leaving Year 2 of an infant school in July 2018 and due to start primary, infant or junior school in September 2018: Applications must be submitted by January 15, 2018.
Useful links:
https://www.surreycc.gov.uk/schools-and-learning/schools
https://www.gov.uk/schools-admissions