Birdworld's 50th Anniversary year is in full swing and the park has lots of exciting events planned throughout the year to celebrate the park's history!
Birdworld first opened its doors to the public in 1968 when the Harvey Family ran the park as a family business. Throughout the next 28 years the park grew in size leading to the building of Underworld in November 1977 and The Jenny Wren Farm soon after.
In 1996, the park was taken over by Denys E. Head Ltd, who still own the park today. Development of Birdworld continued with Parrots in Flight and the Crescent Aviaries whilst more recently Flamingo Cove, Penguin Beach and the Terry Pratchett Owl Parliament have become incredibly popular with all who visit.
This year to coincide with the park's 50th Anniversary and to continue with the park's history of education and conservation, Birdworld has already completed the initial instalment of several new homes for Citron and Yellow-crested Cockatoos. The new aviaries and its continuing development will aim to raise awareness of the rapid decline of critically endangered Yellow-crested Cockatoos in the wild.
In addition, the park has also completed the build of important new aviaries to highlight the plight of Asian Songbirds. The Silent Forest Aviaries are supporting the first EAZA Campaign focused primarily on birds to address and reduce the ongoing songbird extinction in Asia. This exciting project is a fantastic opportunity for visitors to learn all about these amazing birds and the threats that face them in the wild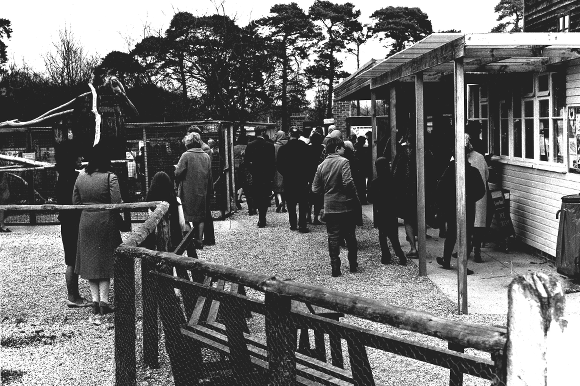 Friday 15th June marks the official 50th Anniversary of the park's opening in 1968 and they will be celebrating with a 50% off entry voucher available to download from the Birdworld website for all visitors who wish to come along to enjoy a day at the park. In the evening, Birdworld will host its exclusive annual members' evening for annual pass holders to celebrate this fantastic milestone of 50 golden years in style.
The festivities with continue into the summer holidays with Birdworld's 50 days of Summer Fun! Alongside a special heritage trail everyday (16th July – 3rd September), each weekday Birdworld will be hosting either fascinating Animal Extras hosted by the Birdworld Keepers or hilarious Entertainment Sessions with performers from Chubby's World of Magic or special entertainer Crazee Hazee.
Mark Anderson, Birdworld General Manager, commented: "We are extremely proud of the popular family destination that the park has become throughout the years and of the contribution we have made to raising awareness of conversation. Many local people have grown up with Birdworld over the decades and we are delighted to be inviting visitors to join us in celebrating our summer activities during our special 50th Anniversary year!"