WOW, the summer holidays are moving fast. We hope you have been enjoying the time off school as much as we have.
If you are starting to run out of ideas for keeping the children busy and happy, our week three guide to the holidays should help. Please check the what's on calendar for more details and more events.
Whether you are planning a big day out or just a little activity to pass an hour or two, the venues in Surrey have plenty of ideas for you to choose from.
You can also get lots of ideas and inspiration from our listings sections for ideas, including days out, garden centres, parks and playgrounds and (let's hope you don't need this one) rainy days. You can find all of these sections and more under the main things to do page.
Please don't forget to check with the venue before setting off to ensure the activity is going ahead or in some cases, to book your place.
Week three (August 4-10)
Throughout the holidays
Many events run for the entire length of the summer holidays, including trails and other activities at National Trust properties:
Other events running throughout the summer:
Beautiful Butterflies and Magnificent Minibeasts at Haslemere Museum runs until September 1 and includes touchable cut out models, dressing up, puzzles, garden trails and much more.
50 Days of Summer at Birdworld runs from July 16 to September 3 and includes fascinating facts, a trail around the park, challenges from Ivor the cockatoo, entertainment sessions, arts and crafts and more.
Summer Fun on the Farm at Bocketts Farm includes a trail in which children search for mythical creatures and collect their magic powers. Other activities will include panning for gold, crafts, water wars, animal handling, goat feeding and more.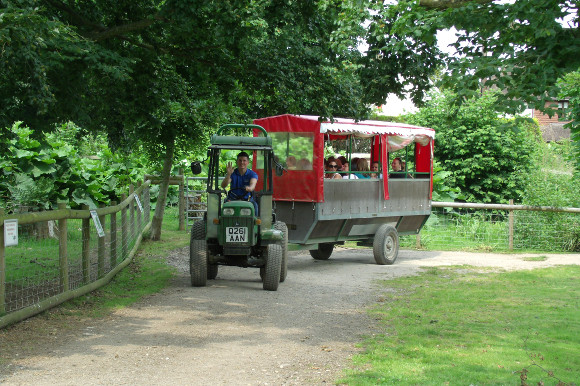 Dusty's Wildlife Rangers at WWT London Wetland Centre gives children a chance to try pond dipping, birdwatching, scavenger hunts, shelter building, camp fire cooking and more.
If they like dinosaurs, they'll love the Jurassic Discovery at RHS Wisley, where they can unearth the secrets of the land that time forgot. There will be Jurassic plant habitats, giant insects and dinosaur footprints to discover.
Patches Playtime is a new interactive animatronic farmyard experience on offer at Squire's in Badshot Lea throughout August. Activities will include a puppet show, planting a magic carrot seed creating a flower windmill and more.
Festival on the Farm at Godstone Farm will include messy play, a disco, animal antics, garden games, storytelling and more.
Extra activities are on offer at Brooklands Museum throughout the holidays, including pedal driven planes and cars to try out, workshops to make a 3D paddock scene, the new interactive Aircraft Factory and more.
Florabundance at Watts Gallery takes place Tuesdays to Thursdays and Sundays throughout August and invites visitors to escape to the venue's woodland playground and floral gardens and enjoy activities. Create sun prints, draw floral designs on acetate to hold up to the light and add to the giant flower installation. Pick up a Florabundance Trail to find flowers in the Artists' Village and discover their meanings.
Phoebe the Apprentice Ranger is an interactive family experience that opens at Polesden Lacey on Wednesday and runs Wednesdays to Sundays until August 26. Visitors will meet Phoebe, who has landed her dream summer job as an apprentice ranger. At Phoebe's basecamp in the grounds she will be giving out challenges and missions for groups to complete around the estate. Help Phoebe to learn more about the estate and countryside code to earn ranger badges and ensure she can keep her dream job after the summer.
All week
Your Thomas the Tank Engine fans can enjoy a Day Out With Thomas on the Watercress Line this week. Running from August 4-12, this experience includes train rides, fair rides, entertainment, arts and crafts, activities, storytimes and more.
Weekend August 4-5
The Staycation Live festival takes place on Saturday and Sunday and is Godalming's community music, food and arts festival showcasing a broad range of music, local food and entertainment. There will also be a kids' zone, willow twisting, baby and toddler yoga and much more.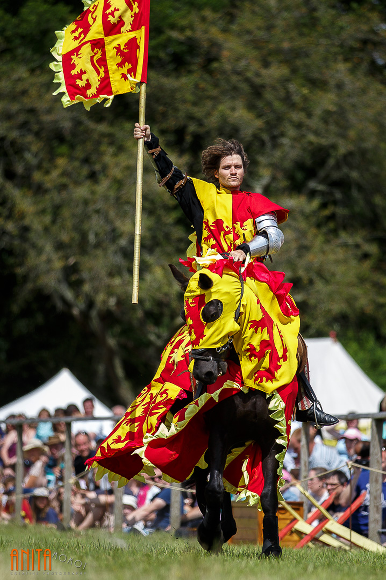 The Loxwood Joust is a fun family festival of Mediaeval Mayhem that takes place over the first two weekends in August and includes displays of jousting, weaponry, archery and cannon fire. Visitors can also wander the Living History Village and enjoy the Children's Kingdom – a festival within a festival with archery wound painting, Pelt The Peasant, sword school and a bouncy castle.
The Inspired by Alice family fun day at Guildford Castle sounds great. This is a day of entertainment based around Alice in Wonderland and will include activities, live music, stalls and more.
Frimley Lodge Live is a music festival of tribute acts in a family-friendly setting and takes place on Saturday and Sunday. This year the line-up includes Oas-is, Blurd, Blobbie Williams, The Chilli Fighters, Wannabe – The Spice Girls Show and more.
It's Cowboys and Cowgirls Weekend at Fishers Farm, with rodeo bulls for all ages, a cowboy trail, pony rides and more. Fancy dress is of course encouraged!
Pony Magic will be at Hatchlands Park on Sunday offering magical rides with beautiful, safe ponies suitable for two to 11-year-olds.
It's birds of prey weekend at RHS Wisley, when swooping and soaring, magnificent birds of prey show off their flying skills in the garden. There will be flying displays and experts on hand to inform visitors about the stars of the show.
Monday, August 6
Those teddy bears are lazy, they do nothing but lie around on the bed all day. Get them up and about today with a teddy bears' picnic in the beautiful setting of Winkworth Arboretum. There will be singing and stories to entertain everyone.
It's Magic Monday at The Swan shopping centre in Leatherhead. Walk a tight rope, have a go on a unicycle, spin plates and watch a magic show. That's got to make a shopping trip a bit more exciting!
It's story time at RHS Wisley today – a nice gentle activity to help you recover from that busy weekend! This is suitable for the under-fives and will take their little imaginations on a journey through the natural world of creepy-crawlies and garden adventures.
Tuesday, August 7
Fearsome Fire at Butser Ancient Farm is part of the venue's Summer of Science and Sorcery. Children will be able to have a go at firelighting, metalworking, cooking, bread oven, glass beads, pottery firing, candlemaking, oil lamps and lighting the Roman hypocaust.
Tortoises, Turtles and Terrapins at Haslemere Museum is a drop-in event where families can learn all about these amazing creatures and meet a tortoise.
Giant octopus workshops at the Living Planet Centre will celebrate marine life and help families to create some fantastic ocean art.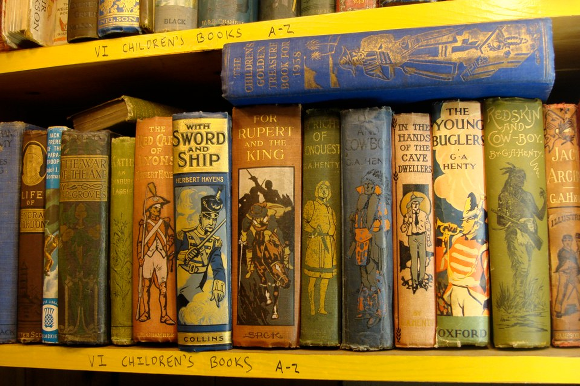 Wednesday, August 8
Wonderful Wednesdays at Weald and Downland open air museum are fun-packed days with lots of hands-on activities. See the museum website for more details.
Plan it, Build it, Test it at Petworth House invites children to drop in and make a science and technology inspired craft. This is suitable for children aged four to 12.
A falconry display at Haslemere Museum will give children a chance to experience these amazing birds in up close. No need to book, just turn up in the afternoon.
Enjoy an afternoon of classic storytelling at Claremont Landscape Gardens, when Victorian animal stories will be brought to life.
This week's Wild Wednesday at Sayers Croft will include some rock climbing on brilliant boulders and some activities based on the Iron Age.
Thursday, August 9
He has purple prickles all over his back. Oh help, oh no, it's a… If your child can finish this sentence, they will enjoy the Gruffalo walk at Sayers Croft today, where they can meet the characters and explore the woods.
Activity Thursdays at the Rural Life Centre provide lots of educational hands-on activities for children to take part in. Meet the Home Guard Warden with his stirrup pump, try old-fashion clothes washing with a mangle, launch a rocket, play with a giant dolls' house and much more.
Mizens Railway is open every Thursday afternoon in August so families can enjoy a ride on the miniature train.
Enjoy a bat walk at Hatchlands Park this evening, when you can use bat detectors to try and spot these creatures of the night.
'Feared by the bad, loved by the good...' Robin Hood and his merry men are spending their summer holiday on Dapdune Island. Join them in Robin Hood-inspired activities and crafts every Thursday in August.
Friday, August 10
Pony Magic will be at Hatchlands Park today offering magical rides with beautiful, safe ponies suitable for two to 11-year-olds.
If you want to plan ahead, have a look at our What's on features for the coming weeks to find events and activities running in and around Surrey:​​