You've spent all day running around after the kids and you need a good rest before it all starts again tomorrow. But, 2 hours later you're still tossing and turning, wondering when you'll ever get some shut-eye. Sound familiar? Don't worry, you're not alone!
39% of Brits worry about getting to sleep on a night, according to an audit commissioned by TV channel Dave. And, as the weather gets warmer, this could be set to pose even more of an issue to us Brits suffering from a lack of sleep. So, what can we do? Read on to discover the top 5 measures you should be taking towards ensuring a sound night's sleep this summer.
1. Choose cotton
It can be hard to part with our favourite silk pyjamas, but as silk tends to repel water rather than absorb it, it can leave you feeling sweaty through warm nights. Stick with thin cotton pyjamas, like vests and shorts, to give your skin some breathing room as you sleep, as well as cotton bed linens.
Using lighter bedding is also ideal for nights where the temperature doesn't seem to be dropping. Ditch your 13.5 tog duvet and grab a lighter one, like this Dormeo Spring/Summer Duvet, to help you keep cool on those sticky summer nights.
Top tip: If it's really hot, try switching your duvet out for a lightweight cotton sheet.
2. Keep your blinds down or curtains drawn
Letting the sun beam into your bedroom all day will seriously increase the temperature and make for a more uncomfortable night, so it's a good idea to keep your blinds or curtains closed all day when it's sunny out. Although it may look a bit unsightly from the outside, you'll be thankful when your bedroom's cooler come night-time.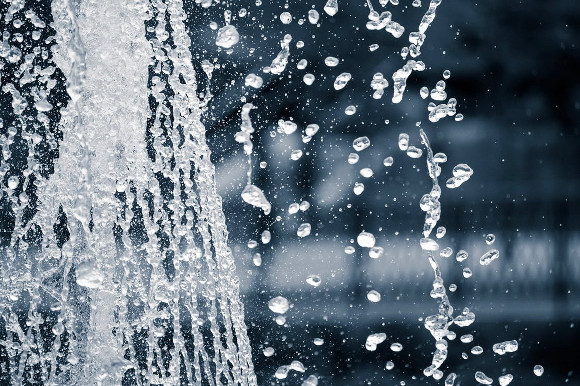 Also remember to make sure your windows are open when you're in, to keep a breeze flowing throughout your home — no matter how minor! — so it doesn't feel as stuffy and close when you finally get into bed. However, be sure the temperature outside is cooler than the inside before you do this, as a warm breeze will have the opposite effect.
3. Use cold water
Make use of a cold compress on pulse points like your wrist, neck and temples. Targeting areas where your blood vessels are closest to your body will result in your whole body being cooled down. So, grab some ice from the fridge and a flannel and give yourself a quick refresh before bed.
Dipping your feet into a pool of cold bath water can also help to regulate your body temperature, as our feet and ankles are especially sensitive to heat and house many pulse points. If you continue feeling uncomfortable in bed even after doing this, investing in a cooling spray, like the Body Shop's peppermint cooling foot spray, will give your feet (and body!) an instant cooling sensation as and when you need it.
4. Create a cross breeze
Fans are a lifesaver in heat, but you might actually be making yourself warmer by pointing them directly at you. By pointing the fans out of a window rather than into the house, cooler air will be drawn in through the fan, while warm air is being pulled out of the room at the same time.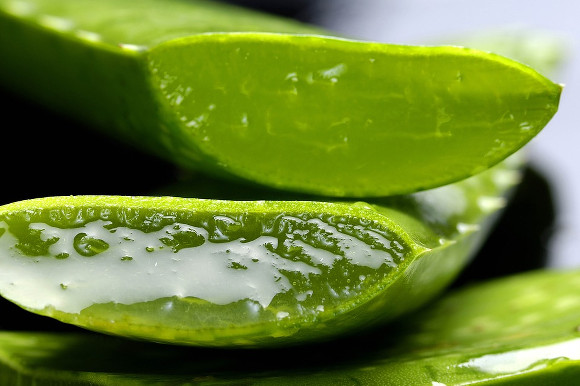 Cross breezes can also be made in the absence of a fan. Sleeping with the door open will help to create this and is especially effective if you have another window that's approximately opposite your bedroom one. This will ensure a breeze can enter one window and exit through the other, again pushing warm air out.
5. Use aloe vera gel
Aloe vera is known for its cooling properties, which is why it's a key component in after-sun lotions to help heal the skin from effects of the sun's rays.
Whether you use it after being out in sun or just before bed, a good tube of aloe vera gel, like this Dr Organic aloe vera gel, can make all the difference to your sleep with its ability to lower the skin's temperature. It's also much lighter than many typical moisturisers, meaning you don't have to decide between thirsty skin or clogged pores when the climate is humid and clammy.
We're all grateful when the sun finally decides to show itself, but the hot sticky nights that come with it? Not so much. Keep your cool with our guide this summer and give yourself some extra hours in dreamland before mum duties begin again!